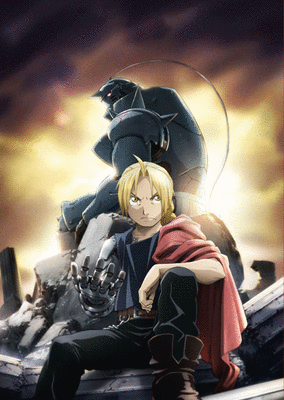 A short commercial of the new Fullmetal Alchemist Anime series appeared in the Episode 20 of Gundam 00. And its good to know that Full Alchemist will replace Gundam 00 when it ends. I will surely miss waiting for sub version of Gundam 00 every monday but knowing that the new Full Metal Alchemist, is not a sequel but a restart ith the storyline being actually faithful to manga this time.

Romi Paku reprises her role as the main character Edward Elric in the commercial; she and Rie Kugimiya (Alphonse Elric) were confirmed for the new anime's main cast in the March issue of Kadokawa Shoten's Newtype magazine that shipped on Tuesday.



the new commercial's tagline says, "In this palm, is there hope or despair? The most powerful dark fantasy is here." The new anime series premieres in Japan on April 5 at 5:00 p.m.