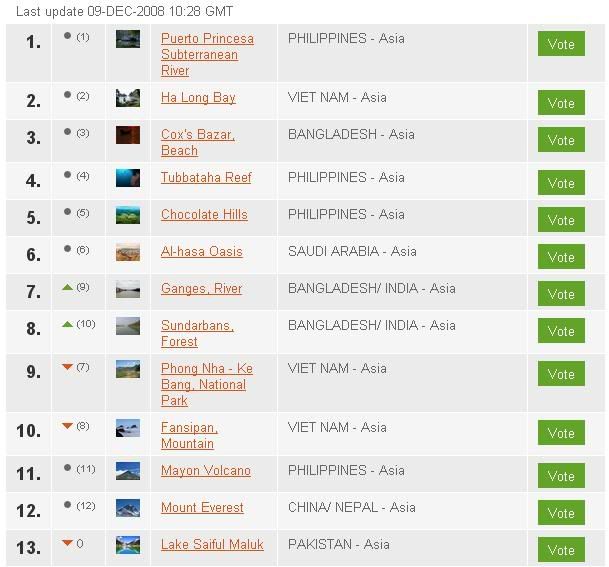 Puerto Princesa Subterenean Park ranked no. 1 in the new seven Wonders of Nature while Tubataha Reef, Chocolate Hills and Mayon Volcano Ranked 4, 5 and 11 respectively so keep those vote coming.
Only one national nominee per country, the highest ranked nominee from the philippines on December 31, 2008, will be eligible to proceed into 2009.
Voting for nominees will continue through July 7, 2009. Then the New7Wonders of Nature Panel of Experts, under the leadership of Prof. Federico Mayor, former Director-General of UNESCO, will review the top 77 nominees and choose the 21 finalists, to be announced on 21 July 2009. These finalists will then be put to popular vote.
Vote
here
.